Welcome USA Triathlon Athletes
Official Partner of USA Triathlon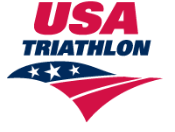 ---
BOA is breakthrough technology. Its high-powered blast uses oxygen to propel atomized nutrients into your body allowing for maximum hydration and maximum performance.
---
HYDRATE UP TO 10X FASTER!!
BOA ENDURE WAS DEVELOPED TO DELAY THE ONSET OF FATIGUE AND GET YOU BACK INTO THE GAME FAST! FEATURING PATENT-PENDING TECHNOLOGY AND FORMUALTED FOR MAXIMUM ABSORPTION, A BOA BLAST CONTAINS CLINICALLY PROVEN INGREDIENTS TO OPTIMIZE ENDURANCE
150mg of sodium per 2-second blast.  
2 oz. - 6000mg of sodium (40 servings)
4 oz - 12000mg of sodium (80 servings)
---
The Benefits of the Blast
Our products are designed to be simply and quickly deployed during training or competition. All you need to do is grab a can of BOA and take a two-second blast. Just one hand. No more biting, tearing or dipping.
After a lot of work in the BOA lab with our flavor scientists, we've developed a sodium supplement that tastes great with no aftertaste. No more gutting down harsh, metallic substances to fill the sodium gap.
BOA Blast products feature proprietary OraBlast technology to rapidly deliver nutrients that aid in the delay of onset of fatigue.* Hydrate up to 10 time faster with our new competition level sodium replacement blast, ENDURE.
BOA's ENDURE product(our first) delivers 150mg of sodium per serving. In our smallest canister, we deliver 25 servings or 3,750mg of sodium. For comparison, an athlete would need to drink more than 23, 12-ounce bottles of the leading isotonic beverage in order to consume the same amount of sodium. 
---
"We see BOA's products as a significant and welcome breakthrough.
This is exactly the type of innovation our sport needs.
We believe BOA re
presents a game-changer in the world of endurance sports.
"
Rocky Harris, USA Triathlon CEO
"When it's ready, I'll give it to every athlete I train."
Susan Kitchen, Susan Kitchen, Registered dietitian, board certified sports nutritionist, a USA Triathlon Level II and IRONMAN certified endurance coach, and a lifelong endurance athlete.
*This statement has not been evaluated by the Food and Drug Administration. This product is not intended to diagnose, treat, cure, or prevent any disease.